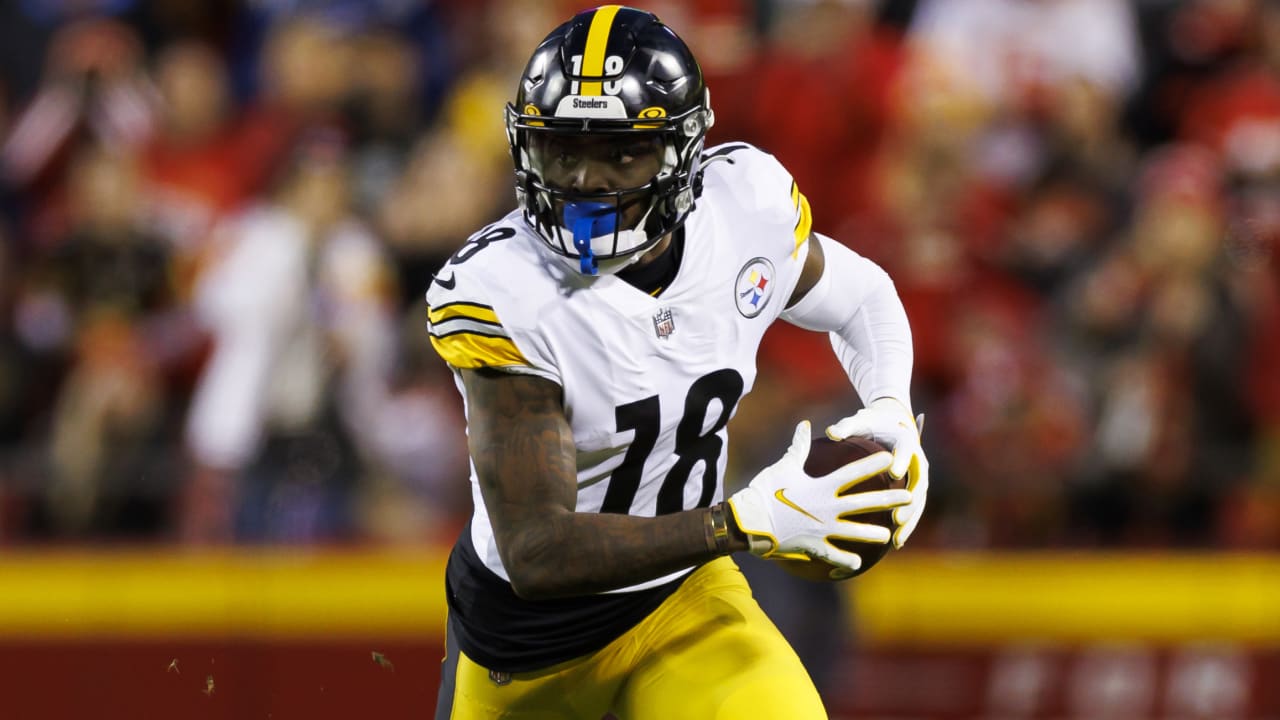 Opinion:
Diontae Johnson is heading into his 4th NFL Season after continuing to raise his play each year since being drafted in 2019. Last season Johnson recorded over 100 receptions, 1,100 yards, and 8 touchdowns with an aging Big Ben. For some comparison, he recorded higher numbers in all three categories than Keenan Allen who controversially was chosen for the Pro-Bowl ahead of Diontae. However, the inflated wide receiver market, Steelers draft history, and current WR depth make the Steelers signing him to an extension complicated.
The recent offseason saw Davante Adams, Cooper Kupp, and Tyreek Hill receive historic extensions which many believe has inflated the WR market to disproportionate levels. Johnson and his representatives must be wondering if he could find the same payday and making the situation more complicated between him and the Steelers. Another important question left to be seen is whether he will be the No. 1 wide receiver next year or if it will continue to be by committee. Pittsburgh has depth at wide receiver and continuously drafts players who produce at the position. Just this year drafting George Pickens and Calvin Austin III who have big expectations and will find themselves on the field throughout the upcoming season.
Although the contracts mentioned above by the league's most prestigious wide receivers are surely out of range for DJ, there is a more recent signing the Steelers might look to when dealing with his extension. That was by the Raiders who extended Hunter Renfrow to a $32 million contract over two years. Aiming for what Renfrow got seems much more doable as it stands, but I see his team looking for $18 million a year as the floor price. A number I suspect is perfect considering his growth and potential. Yet, I could not see this being the highest his representatives will be looking for, especially if he continues to improve as the new season begins. It will be interesting to see how the Steelers navigate another big FA signing with the current market.
Make sure to subscribe to our newsletter for daily NFL content and follow our social media channels!
Youtube: DMF (Double Move Football)
Twitter: @DoubleMove
TikTok: @DoubleMove
Instagram: @DoubleMove